We proudly serve organic, fair-trade coffee, Enjoy "Peace Coffee" today!
At Rustic Coffeehouse, we are proud to serve a variety of Peace Coffee blends locally roasted right here in Minnesota.
Since the first shipment of coffee left the Chiapas region of Mexico in 1996, Peace Coffee has been In It For Good. Peace Coffee is 100% fair trade certified, organic coffee grown by small-scale farmers in more than 12 countries throughout Central America, South America and Africa.
The Peace Coffee headquarters and roasting facility is located in south Minneapolis near the Greenway Bike Trail making it possible for Peace Coffee to deliver their fresh roasted coffee via bike to many of their clients around the Twin Cities.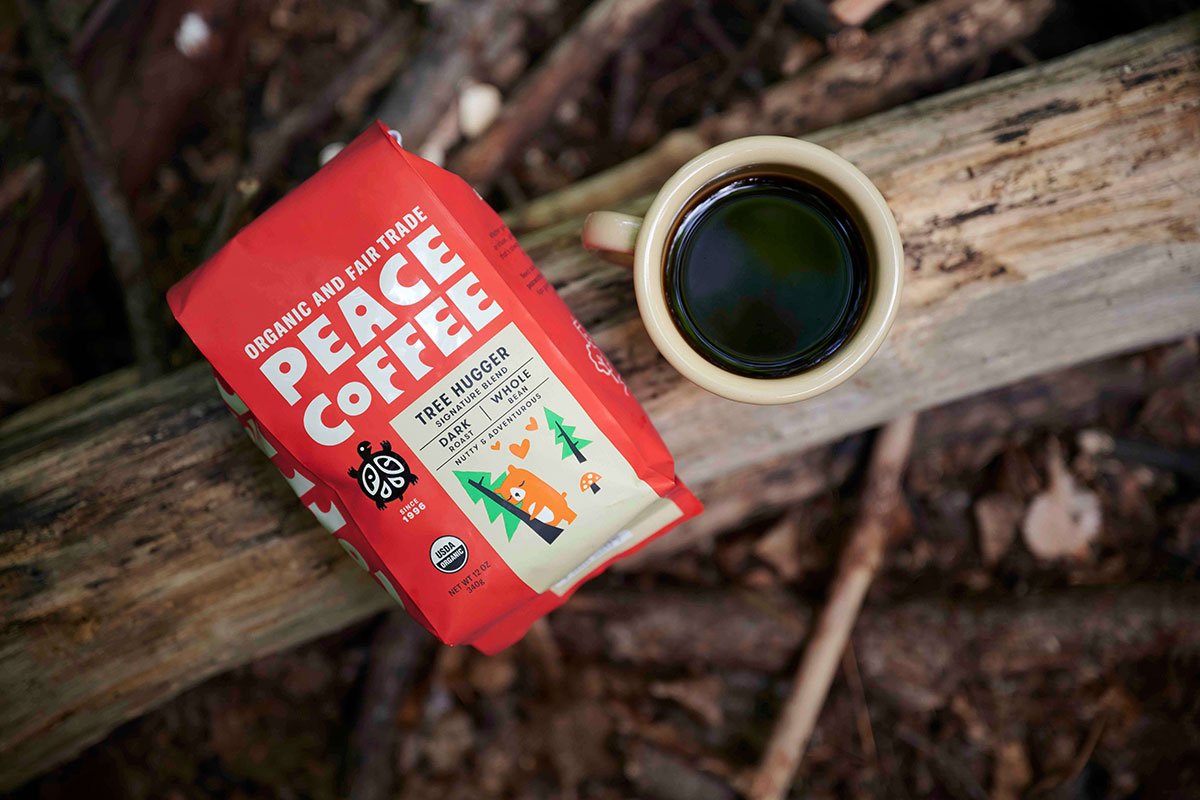 Strawberry Lemonade Red Bull
Smoothie
Harvest Green (Detox), Tropical (Aloe), Peach (Energy), Mixed-Berry (Antioxidants)
Coffee Classics | Served Hot or Iced
Rishi Tea
Earl Grey, Jade Cloud, English Breakfast, Blueberry Hibiscus, Turmeric Ginger
Sauces
caramel, chocolate, white chocolate

Syrups
vanilla, caramel, hazelnut, sugar-free vanilla, sugar-free caramel, raspberry
Our items are made fresh daily and available on a first-come, first-serve basis.
Turkey in the Club
smoked turkey, bacon, lettuce, tomato, mayo cranberry mustard

Egg Salad Sando
egg salad, kewpie mayo

"Which Came First" Chicken Salad Sandwich
chicken salad, lettuce, croissant
3 Little Pigs
ham, butter, huff & puff of mustard, slider buns

The Rustic Signature Sub
salami, soppressata, coppa, mortadella, lettuce, giardinera, provolone, prosciutto, olive salad
Caesar's Sister
kale, romaine, croutons, cheese

Thai Spiced Noodle Bowl
soba noodles, napa cabbage, spicy peanut broccoli slow

Quinoa Tabbouleh Salad
grains, cukes, tomato, artichokes, kalamata olives, feta, fresh herbs

Caprese
fresh mozzarella, tomato, basil, garlic, olive oil, cheese tortellini
Brown Sugar Cinnamon Rolls
Fresh Fruit Cheese Danish

Rustic Croissant
chimichurri, bacon, tomato, cheese
Cheese Board
Boards also available for parties. Ask for pricing.
Scan the QR code to see our most up to date menu!